The first Business initiative between Denmark & Pakistan
The first Business initiative between Denmark & Pakistan
Danish Pakistani Business Council in cooperation with the Danish Chamber of Commerce, The head of EU and international Department Mr. Jens Alsbirk and the Pakistani Ambassador in Denmark H.E. Mr. Masroor Junejo are holding a conference at the historical Old Stock Exchange ( Børsen)  in Copenhagen Thursday 10 April 2014, at 15:00 to 17:30.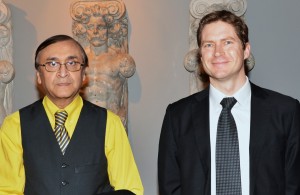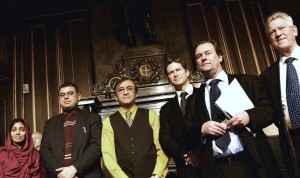 The aim of this conference is to build a commercial bridge between the business sector of Denmark and Pakistan and to exchange knowledge, technology and consultancy. Danish companies have a very high technical level and exchange of this knowledge can help both production and technology in companies in Pakistan which can help lift the country's economy and exports especially to the Nordic market.
Pakistan has a population of 200 million out of which about 50 % of the population are between the ages of 19 and 25 years.  A young workforce means having more innovative minds. It also means Pakistan is able to better leverage technology and increase efficiency. A growing and young workforce is also an advantage for both the manufacturing and services sectors. Not only do businesses have access to people that are young and physically fit, it means less cost pressures, particularly on the wage front, because of the availability of labor.
Pakistan also has an affluent middle class of more than 40 million people. The growing middle class in Pakistan demands western standards and this youthful population is also contributing to consumption boom in Pakistan. This is a big reason why Pakistan has attracted more than 600 Western companies to establish cooperation with Pakistani companies with great success and this very reason can form the basis for the establishment of cooperation between Denmark and Pakistan
 The DPB Council, the Danish Chamber of Commerce and the Pakistani ambassador therefore had a pre- preparation meeting yesterday to plan the agenda and the content of the conference.
This conference will be attended by the  Pakistani  ambassador in Denmark  H. E. Mr. Masroor A. Junejo and companies from The Federation of Pakistan Chambers of Commerce & Industry.