Pakistani Ambassador consults Danish Chamber of Commerce with Danish Pakistani Business Council
Pakistani Ambassador consults Danish Chamber of Commerce with Danish Pakistani Business Council
One of Copenhagen's oldest and most significant buildings is Børsen, owned by Dansk Erhverv (Danish Chamber of Commerce). Christian IV allowed the Børsen to build from 1618 to 1624, as the building should form the basis of Copenhagen as a trading venue and metropolis.
 
Mr. Jens Klarskov CEO, receive Tariq Sundoo CEO, The Ambassador H.E. S. Zulfiqar Gardezi & Suhail Sundoo Borad member.
Consultation between Danish Pakistani Business Council with Pakistani Ambassador H.E. Syed Zulfiqar Haider Gardezi and Danish Chamber of Commerce.
Participant from the Danish Chamber of Commerce ( Dansk Erhverv) CEO / Director Jens Klarskov and Sales Director Jesper Juhl Jensen, & Danish Pakistani Business Council, ​Kurt Damsted Chairman, Suhail Sundoo Board Member, Lindi Sundoo Finance Coordinator, &  Tariq Sundoo CEO.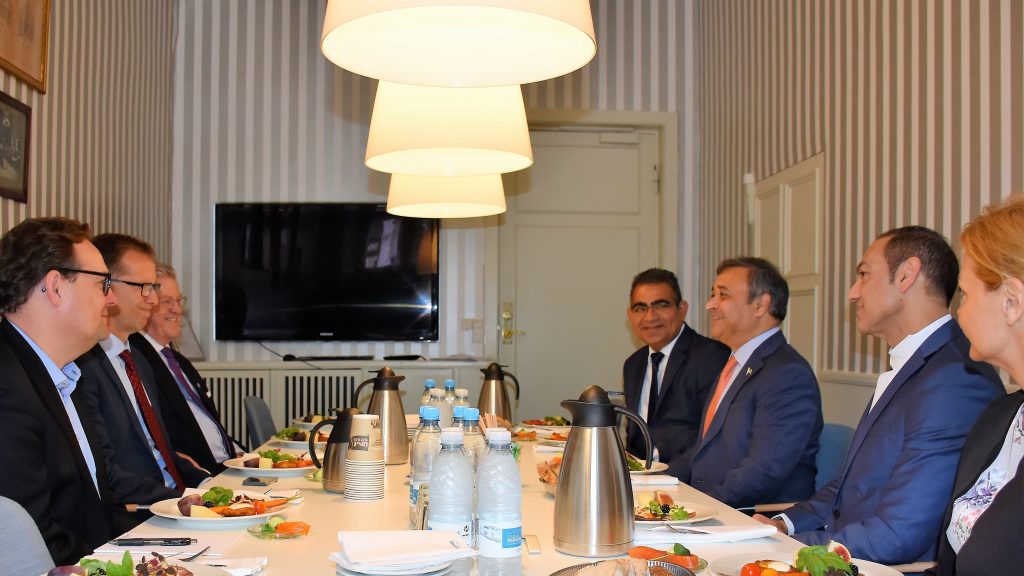 The Danish-Pakistani Business Council arranged ​a Lunch meeting between Ambassador of Pakistan H.E. Syed Zulfiqar Haider Gardezi and the Danish Chamber of Commerce. The respective participants raised issues concerning multinational business and cultural exchanges between Denmark and Pakistan.​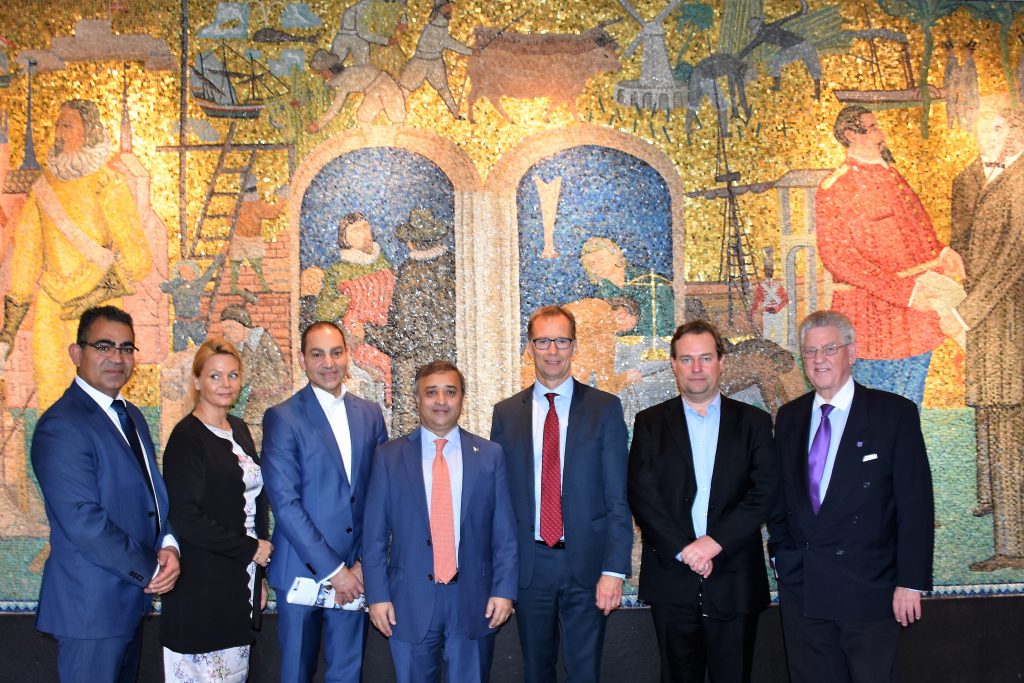 Th​is exchanges of ideas aims to be highly effective in harmonizing the relations between these respective countries.
The delegates raised among other topics, the close ties between the Denmark and Pakistan.
The Danish Delegates​  expressed great satisfaction and appreciation of the support that Pakistani citizens have offered the Danish Companies through its immense workforce that have been provided towards enriching Danish Companies. A company that has benefited greatly from this is "Scandinavian Design" who works towards providing furniture with a Scandinavian touch of both culture and aesthetics​. Similar collaborations will hopefully be the key for further harmonization of business and trade between the nations.
The aim of this meeting is to build a commercial bridge between the business sector of Denmark and Pakistan and to exchange knowledge, technology and consultancy. Pakistan has a population of 210 million out of which about 50 % of the population are between the ages of 19 and 25 years. A young workforce means having more innovative minds. It also means Pakistan is able to better leverage technology and increase efficiency. A growing and young workforce is also an advantage for both the manufacturing and services sectors. Not only do businesses have access to people that are young and physically fit, it means less cost pressures, particularly on the wage front, because of the availability of labor.
Pakistan also has an affluent middle class of more than 50 million people. The growing middle class in Pakistan demands western standards and this youthful population is also contributing to consumption boom in Pakistan. This is a big reason why Pakistan has attracted more than 600 Western companies to establish cooperation with Pakistani companies with great success and this very reason can form the basis for the establishment of cooperation between Denmark and Pakistan
Business growth: JETRO survey ranks Pakistan second in world
February 2, 2016
ISLAMABAD: Pakistan has been ranked second in the world in terms of business growth in a survey, conducted by the Japan External Trade Organisation (JETRO). The current survey – which examined records of 9,371 Japanese firms operating across the world – put Pakistan just behind Taiwan in terms of business generated; leaving behind both India and Japan, media reports said. Pakistan's data was generated from 27 Japanese firms doing business here. The results found that 74.1% of the Japanese companies estimated operating profit in 2013, allotting second rank to Pakistan only after Taiwan (81.8%). Published in The Express Tribune, February 1st, 2016.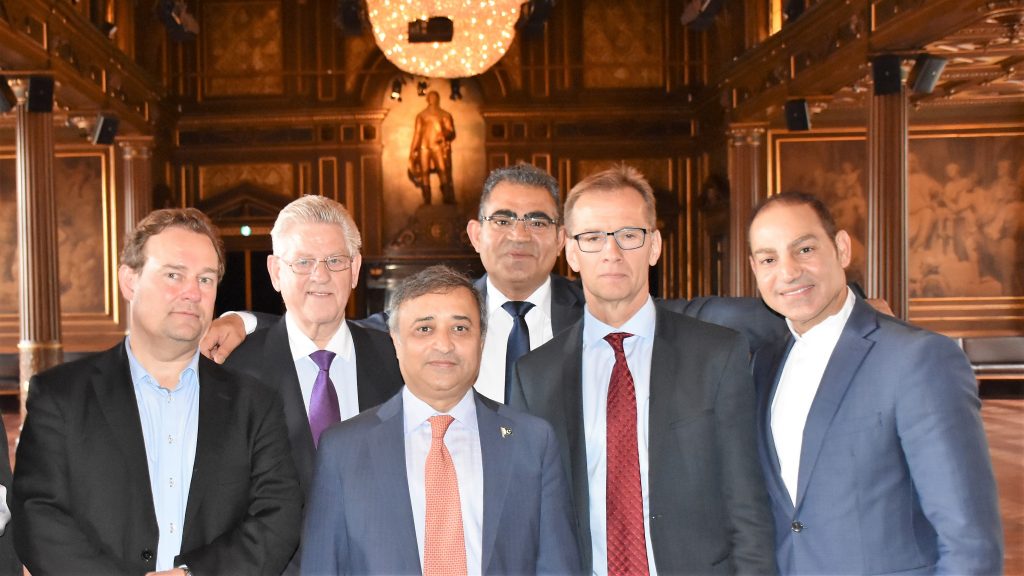 Mr. Jesper Juhl Jensen, Kurt Damsted, Ambassador S. Zulfiqar Gardezi, Tariq Sundoo ceo. Mr. Jens Klarskov ceo, and Mr. Suhail Sundoo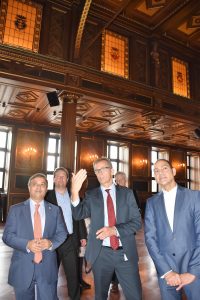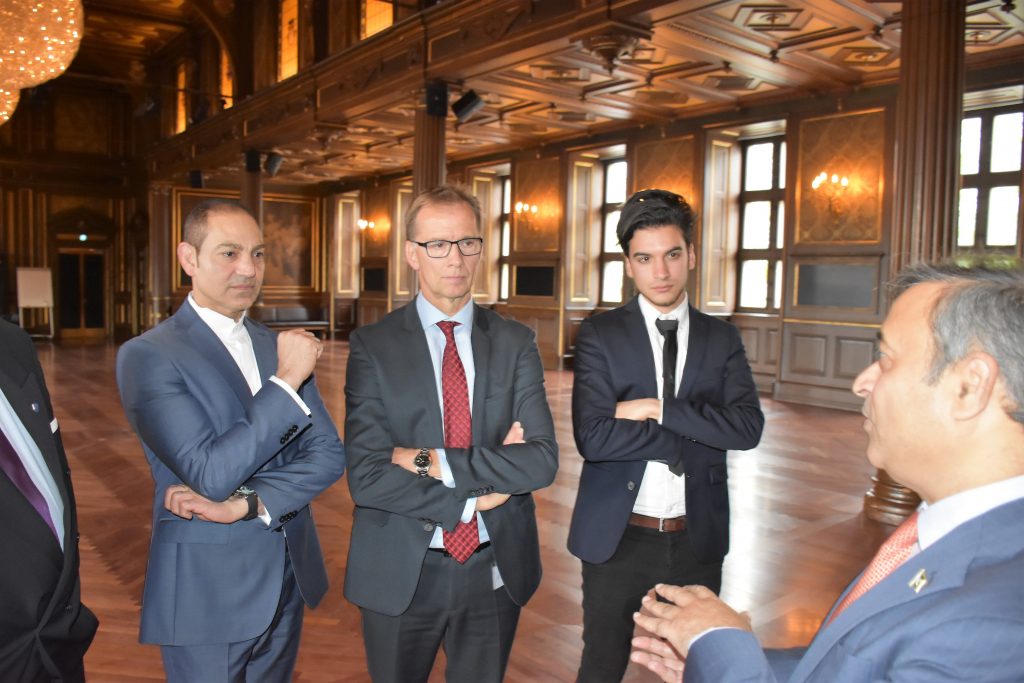 Board member, Suhail Sundoo, Jens Klarskov CEO, Board member, Alaa Kabbani  & Ambassador Gardezi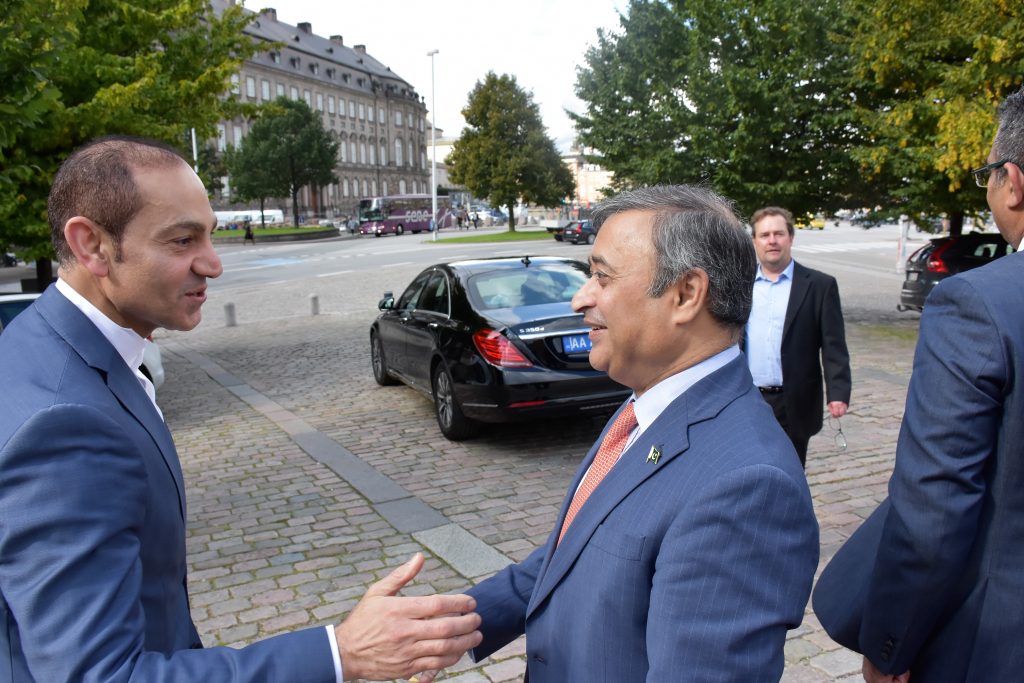 ​This Meeting has been highly effective in restoring the confidence between the two nations & Suhail Sundoo thanks the Ambassador for the meeting at The Danish Chamber of Commerce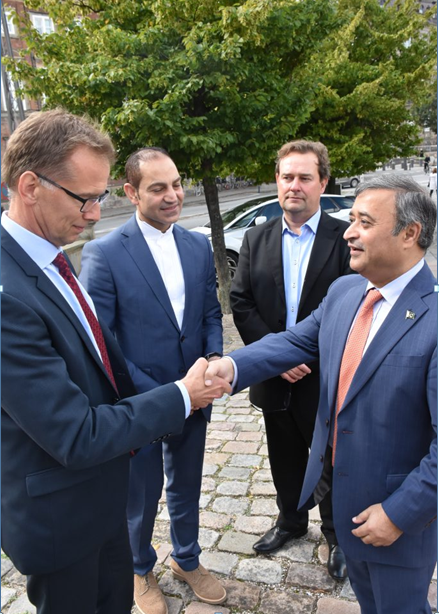 Director Jens Klarskov thanks Ambassador Gardezi for a constructive meeting and hopes for a good future cooperation with establishing more business relations between Denmark and Pakistan in cooperation with the Danish Pakistani Business Council..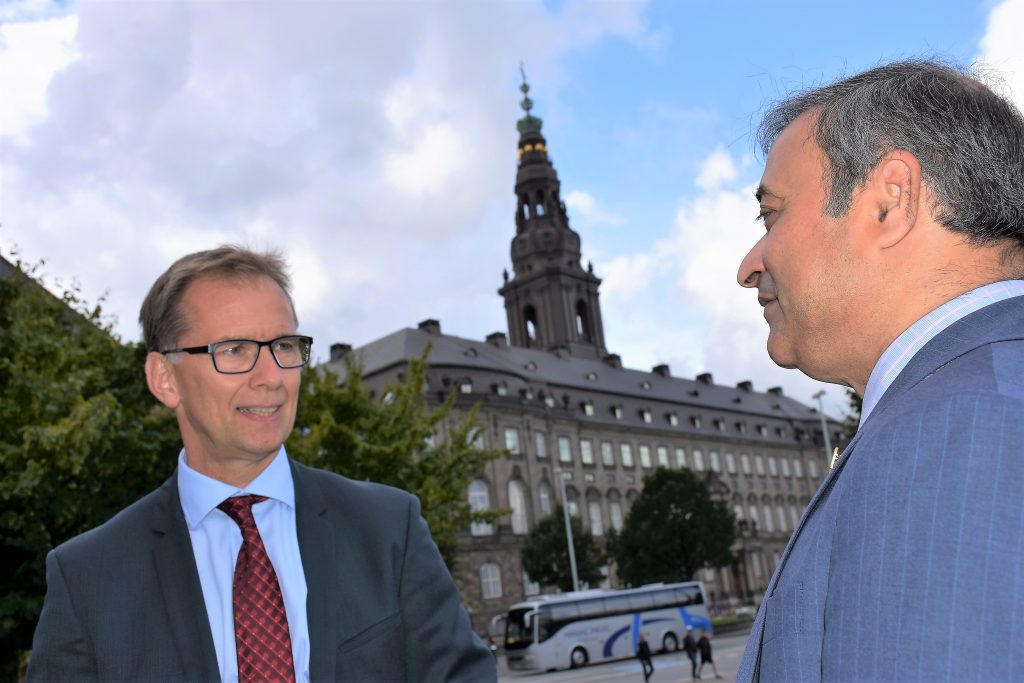 Director Jens Klarskov and Ambassador Gardezi
with the Danish parliament in the middle.