Interview with Dr. Shomaila Usman, Head of Chancery Embassy of Pakistan DK. CPH.
Interview with Dr. Shomaila Usman, Head of Chancery Embassy of Pakistan DK. CPH.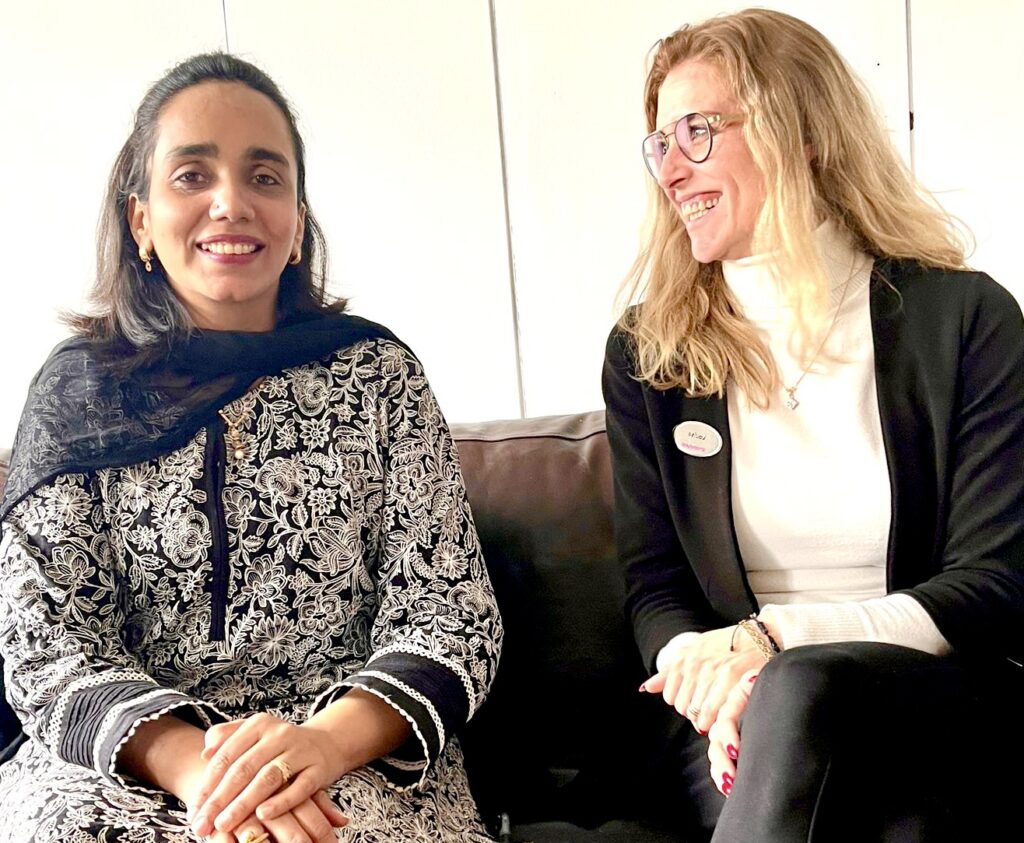 Interview with Dr. Shomaila Usman, 2nd Secretary at Pakistani Embassy Copenhagen)
Interview: Louise Jensen
Good afternoon Dr. Shomaila Usman..
The purpose of this interview, is to introduce you to the Danish Society.
We would especially like to introduce you to the Danish Pakistan Friendship Society, and the Danish Pakistan Business Council, for whom I have been the press secretary for the last 6 years.
The Danish Pakistan Friendship Society is 23 years old, and the founder of this is Tariq Sundoo, Nasar Malik, Tommy Haggmark, Munawar Hussain and Kurt Damsted,
There are around 225 members, Pakistanis, who are academically, and university educated or independent businesspeople, and around 275 Danes, making a total of 500 members.
The purpose is to follow cultural activities, and voluntary association life, expanding the Friendship bridge between Pakistan and Denmark. We are also working to get more tourism to Pakistan.
The Danish Pakistani Business Council is now 12 years old, and the founder of this, is Tariq Sundoo.
Since investment policy in Pakistan is very liberal, we have seen some big Danish companies as FL Smith, Vestas and Novo Nordisk amongst others to establish business in Pakistan.
Louise: As you are 2nd secretary, what is your role here at the embassy, and does it meet your expectations?
Shomaila: Thank you for having me. It is so nice to interact with you, and I'm really interested to know about all the statistics and information, that you told me about your council.
The Embassy in Denmark is a relatively small embassy, as compared to the other missions that we have in other countries. So we have two diplomatic career officers. Pasture in the palace and myself and we have executive and technical staff as far as having my diplomatic assignment goes and how do I feel about having it in Denmark? Yes, it's my first posting and I'm really having a good time here.
Louise: I'm very glad to hear that. Pakistanis started arriving in Denmark 55 years ago. This is now the fourth generation in Denmark who participates to shape Danish society forward.
How can we create more interest for the fourth generation of Pakistanis in Denmark to have interest about Pakistan.
Shomaila: Of course we have a dashboard of about 35 to 40,000 Pakistanis in Denmark and these are the Pakistanis who migrated here in sixty s and seventy s.
And I'm very glad to say that the Pakistani community is very established here ,and they are in such careers as banking, accounting, medical health sector, and engineering.
Apart from the labor force that we have here. What you can do about Pakistani's fourth generation Pakistani specialist to create an interest. They are the people. They have two identities. They carry two identities with them and it sort of creates a gap in understanding the exact role in the society. And they may find some friction by interacting with other people here. So maybe you can do what you can do for them as Danish organization to create more activities that give them a feeling of belongingness. And they do not feel that they are a separate community anywhere that a minority community may feel in feeling of alienation.
Louise: Since 1970, you are the second female secretary at the embassy that is very well regarded by Pakistani woman in Denmark. Do you think it will attract more Pakistani females to the Pakistani Activity Society in Denmark?
Shomaila: Thank you, but I would like to correct that fact. I am actually the fourth semester secretary.
The first was Madame Noumana Hashmi, then Madam Arnold. Madam Noumana Hashmi has retired. She had a very wonderful career. She retired as ambassador to People's Republic of China recently and she graduated to 22nd grade, which is the highest grade for a civil servant bureaucrat in Pakistan.
Second was Madame Amna Baloch. She is currently serving as High Commissioner of Pakistan to Malaysia in Kuala Lumpur. And she has also been a very regarded, well respected female officer in our service.
Third was Madam Ismat Hassan, who served before me. She was my predecessor.
So yeah. And we also have had a female ambassador in Denmark.
I would like to find this opportunity to also explain the gender equality in foreign service. About females.
We have a lot of female career officers. I do not know the exact numbers of the top of my head. We have a cardinal of 500 to 600 Foreign Service career officers apart from technical administrative staff. As foregoes my batch, we had a ratio of 50/50 of male and female officers. There were 13 male officers in my patch and 13 females. So as for gender goes in the Pakistan Foreign service. So, I can say that we are pretty progressive in that sense.
Louise: Thank you soo much for your time Shomaila.