Dansk Urdu ordbog
Dansk Urdu ordbog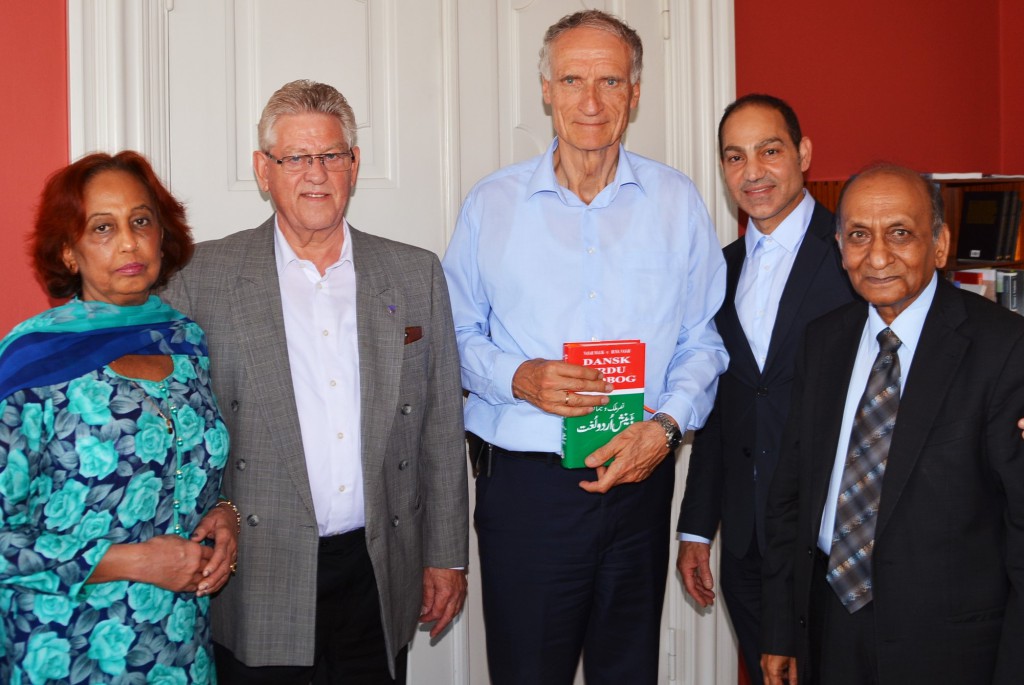 Huma Nasar, Kurt Damsted, Kulturminister Bertel Haarder, Suhail Sundoo og Nasar Malik
Bestyrelsen ved Kurt Damsted og Suhail Sundoo samt direktionen ved Tariq Sundoo fra Danish Pakistani Business Council deltog i går i et møde med Danmarks Kulturminister Bertel Haarder i Kulturministeriet, med det formål, at fremlægge en længe savnet Dansk – Urdu Ordbog forfattet af Nasar Malik og Huma Nasar.
Det er en meget vigtig ordbog, der nu kan anvendes af alle skoler, lære anstalter, biblioteker, hvor der er brug for afklaring mellem de to sprog.
Ordbogen er også et vigtigt værktøj for vores eksport og import virksomheder, der handler med begge vore to lande samt højere uddannelser på universitets- og handelshøjskole niveau.
Det samme gælder på vores Erhvervsskoler, hvor studerende med rødder i begge landes sprogområder er under uddannelse.
Det er vores håb,at mange vil efterspørge ordbogen, og bruge den flittigt, så brogen mellem vore to lande kan udvikle sig i harmoni og forståelse.
De bedste hilsener
Kurt Damsted, Akademiøkonom
Bestyrelsesformand for Danish Pakistani Business Council – www.dpbcouncil.dk
Cellphone: +45 2282 1315