Doing business in Pakistan: A fresh view
Doing business in Pakistan: A fresh view
Doing business in Pakistan: A fresh view
Date/time
Date(s) – 05/12/2017
3:30 pm – 5:30 pm
Venue: Asia House, Indiakaj 16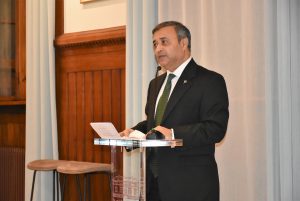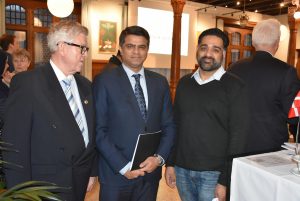 Last year, Danish exports to Pakistan increased by 58%, making Pakistan Denmark's fastest growing market in Asia. The total Danish exports to Pakistan in 2016 reached DKK 790 million, higher than Bangladesh (DKK 610 million) and approaching the level of Indonesia and The Philippines (DKK 920 million).
Behind this apparent success lies a more ambiguous story of great and lost opportunities for Danish companies. According to UN statistics, Sweden exported three times more to Pakistan than Denmark in 2016. Belgium nearly eight times more. Is it time for a fresh outlook on Pakistan?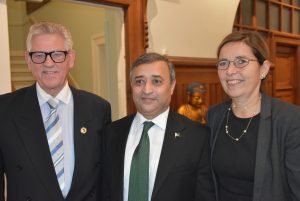 "A Seminar was organized in Asia House in collaboration between Embassy of Pakistan in Copenhagen and the Asia House management to explore the underlying success in trade and business cooperation between Pakistan and Denmark. The trade between Denmark and Pakistan has increased many fold since 2014. During the seminar Danish companies FL Smidth and Foss shared their success stories with the participants. Ambassador of Pakistan Syed Zulfiqar Gardezi during his closing remarks apprised the participants of opportunities that Pakistan offers to Danish businessmen for trade and investment, reform process that Pakistan has undertaken in this regard. He shared that the violence due to terrorism has substantially decreased due to the efforts of Pakistan Law Enforcement, It was now time to translate this conducive environment into economic dividends.
He assured full cooperation of the Embassy of Pakistan to all Danish businessmen during their business ventures. And The Head Of Chancery Mr. Zain Ul Abideen (First Secretary was represented)